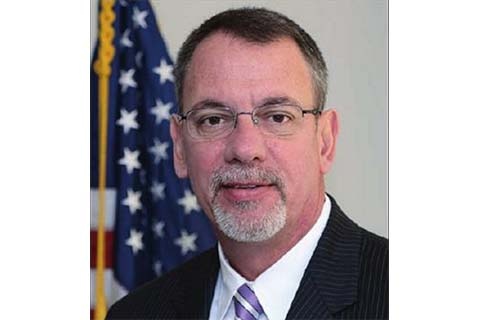 Officers and representatives from nearly every NPMHU Local Union gathered in Tucson, Arizona in early December to participate in the latest Semi-Annual Meeting of the Local Unions (SAMLU). The first order of business was the installation of officers comprising the NPMHU's newly elected National Executive Board. NPMHU President Emeritus John Hegarty was on hand at the SAMLU meeting to officiate the ceremony to install all seven members on the National Executive Board (NEB). Returning National Officers Paul Hogrogian, Mark Gardner, Lawrence Sapp, David Wilkin, and John Gibson welcomed the newest members of the NEB, June Harris and Don Sneesby, who recently prevailed in elections for Central and Western Region Vice Presidents, respectively.
After the installation ceremony, National Secretary-Treasurer Mark Gardner took the podium to announce his decision to retire effective March 31, 2017. Gardner spoke passionately about this very difficult decision. He updated SAMLU attendees on the status of many major projects pending at the National Office.
President Hogrogian went on announce that, by a unanimous vote of the NEB, National CAD Representative and Shop Steward Trainer Tim Dwyer was selected to fill the forthcoming vacancy as National Secretary-Treasurer effective April 1, 2017. 
Click here to read the full Mail Handler Update article.